Taylors of Harrogate Lazy Sunday Coffee Beans 227g
Dostępność:
Do 28 dni Maksymalnie (opóźnienia importowe)
Wysyłka w:
Do 28 dni Maksymalnie (opóźnienia importowe)
dodaj do przechowalni
Opis
This isn't knock-your-socks-off, drag-you-awake coffee. This is coffee for lie-ins and Sunday papers, for lazy mornings with your feet on the sofa. Sweet hazelnut and juicy citrus flavours from African and Latin American beans make a laid-back, medium roast you can drink all day.
Product Information
Brand
Taylor's
Storage
Store the beans in your fridge and enjoy within two weeks.
Prepare & Use
Enjoy the perfect cup
Every Taylors coffee is roasted to a unique profile to bring the best out of the bean, then packed straight into the bag to capture the freshest flavour. To experience this coffee at its best, only grind enough for immediate use and select the correct grind setting for your equipment: medium for cafetières, fine for filter and extra fine for espresso. After grinding, use one dessertspoon of coffee per cup
Country of Origin
UK
Manufacturer
Taylors of Harrogate,
HG2 7LD.
Package Type
Heat Sealed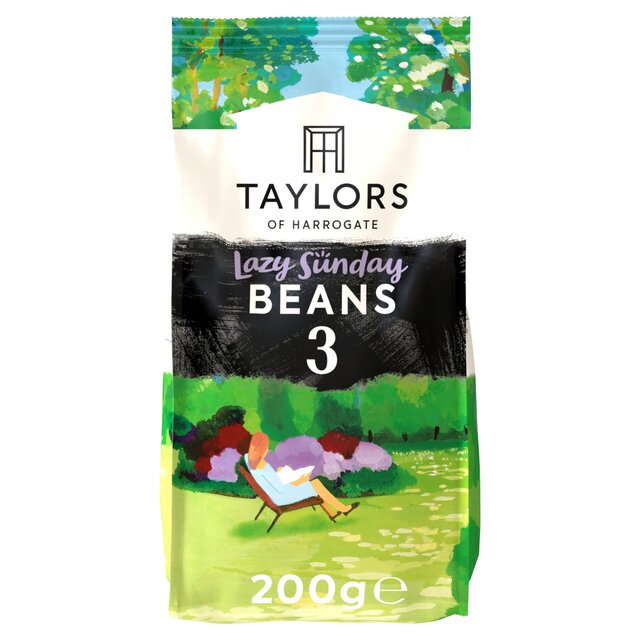 Produkty powiązane